Top-Notch Technicians in Jeddah Saudi Arabia
Jeddah AC Repairing services
مكيفات جدة للتبريد والتكييف
We provide Air conditioning AC, Fridge, washing machine repair service in Jeddah Saudi Arabia. We have been working for 8+years in Jeddah.
ABOUT US
We are Professional Air Conditioner (AC) Installation &
Maintenance For Home or Office
We have a name for dependability, efficiency, and expertise after 8 years in the refrigeration and air conditioning AC market in Jeddah, Saudi Arabia. We offer high-quality repair services for AC units, such as ac repair, ac duct cleaning service, ac maintenance, split ac, window ac maintenance, ac motor maintenance, ac compressor repair, ac duct repair, ac motor maintenance, ac leak repair, ac cleaner, ac cooler, and so on, as well as refrigerators and washing machines.
OUR SERVICES
We Offer Quality Services
Air Conditioner
Profesional Installation & Maintenance
If your home or office ac is not working properly, you are worried and you are looking for expert ac technicians for your Air conditioner maintenance or AC installation. Jeddah AC Repairing Services is here to serve you and is the best shop for air conditioning units. We offer all kinds of ac repair services e.g. ac repair, Ac maintenance, Ac installation, Ac unit repair services, Ac service, shop air conditioning units, air conditioning service, automotive air conditioning repair, Ac cleaner, HVAC air conditioning issues, Commercial air conditioning repair service,  air conditioning units, air conditioning systems like split systems, air conditioner cleaner, ducted systems, and multi-head systems at your doorstep.  Our AC examination fees are very low compared to other ac repair service providers. Our air conditioning technicians are committed to delivering the highest level of customer satisfaction through efficient, professional, air conditioning processes, using the best air conditioning unit parts, and reliable service. 
This is the best Arabian air conditioning company in Jeddah saudi arabia, Clients can trust us to ensure their air conditioner work at peak performance and in an effective way without making any noise in their life because your happy life is our priority. Solve your ac problems in house from arabian air conditioning company saudi arabia.  
Refrigerators/Fridge Repair Services
What are the common problems for refrigerators not working?
If your refrigerator is not cooling, there are main issues that cause it to suddenly stop colling eg Faulty compressor, Dirty condenser coils, Faulty thermostat, Failed defrost system,  Damaged door gasket, Electrical issues, and Blocked air vents. 
You don't have to worry, we are here for you. We have the best and most expert technicians who examine properly and repair any issue, so you can enjoy your cooled food again.
How do I know if my refrigerator needs gas?
The main cause why are refrigerators not cooling is may need refrigerator gas or fridge gas leak. Here is some sign that you help to know that your refrigerator may need gas;
Poor cooling performance, Excessive frost buildup, Hissing or bubbling sounds, and Higher electricity bills.
But some deficiency of gas may not be the real problem of your refrigerator cooling issue but a temporary solution to your refrigerator problem. Therefore, you need to hire a qualified technician who diagnoses the real problem and comes up with the best solutions. That's why, at Jeddah AC and Refrigerator Repairing Services, our expert technicians quickly examine and solve the issue within some minutes, helping you to repair the refrigerator.
What refrigerator services we provided?
Refrigerator repair service,  Commercial refrigeration repair service,  Faulty compressor, Dirty condenser coils, Faulty thermostat, Failed defrost system,  refrigerator appliance repair, fridge service & repair, Damaged door gasket. Fridge freezer repairs near me/fridge repair service near me service available.
Washing Machine Repair Services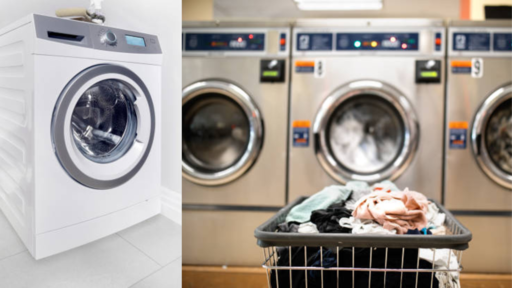 We know the importance of a washing machine in your life and also know that small issues in home appliances like a washing machine can create a big problem in your life. But every problem has an issue, you only need to select the right choice. So we are. We have expert technicians who repair your washing machine whatever it has a problem. We provide various services in Washing machine repair jeddah like washing machine & dryer repair service, whirlpool washing machine repair, Washing machine parts replacement, Washing machine maintenance, Washing machine installation, local washing machine repair, washing machine repair Denver,  washing machine spin motor repair, washing machine repair Austin and many other.
Looking to get an Monthly maintenance contract in Jeddah?
You can take out a monthly or annual Refrigerator and air conditioning maintenance contract base working plan, In which provide all home appliances jeddah air conditioning service and repair.  You can save your money and take benefits from this monthly base through air conditioning service companies. Air conditioning contractor which include many services like: hvac technician, auto air conditioning, geo air conditioning, office air conditioning units, air conditioning unit parts, commercial air conditioning service, Refrigerators, fridges, Washing machines, and automatic washing machines repair services.
We are always ready to solve all your problems
WHY CHOOSE US
Solutions for an every
Repair Problem
Jeddah AC is a one non stop Company for all your home appliances repair services in Jeddah. Jeddah Ac mechanics have Top-Notch and world best professional technicians in Jeddah Saudi Arabia. We provide every repair problem for your home appliances
TEAM MEMBERS
Our Professional
Experts
TESTIMONIAL
What Our Clients Say
Jeddah Ac is a best Ac repair services provider company. Instant services provider company. I really suggest you repair your home appliances from Jeddah Ac.
Hassan

I Highly recommend Jeddah Ac for repairing your home appliances. Quality service and delivery on time is the best difference from other service providers.
Daniya

Jeddah Ac is Highly Professional technicians that serves repairing services for my home appliances. This is a fully trusted and quick services provider company. 
Amara

Need more offers for many Acs. Last time you gave me a discount offer. This time also I need for my office the same offer of AC repair services. 
Mr.Hamdan

TESTIMONIAL
LATEST BLOG
Updated Daily
Jeddah Ac Air-Conditioning and Refrigeration ( جدة للتبريد والتكييف) repairing services. We provide Air conditioning AC, Fridge, washing
Read More